Make Your Own iPhone Stand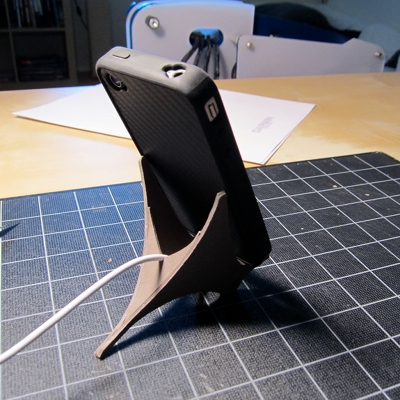 Make your very own iPhone stand out of cardstock! There are only 4 pieces to glue.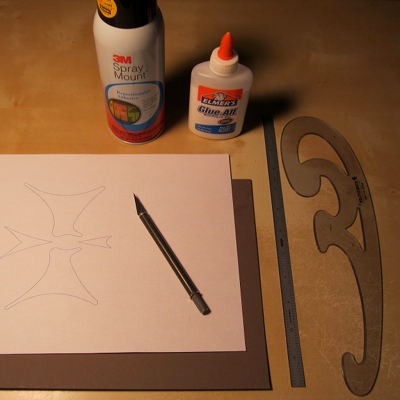 Things you will need:
A printout of the PDF file. You can download it here.
Thick paper or cardboard. If you are near an art store you can pick up a sheet of 4-ply Museum Board. It bends very easily without creasing, and it's what I used here.
Ruler
Hobby knife
Spray adhesive
Glue
French curve. This will help guide your knife around curves, but not necessary.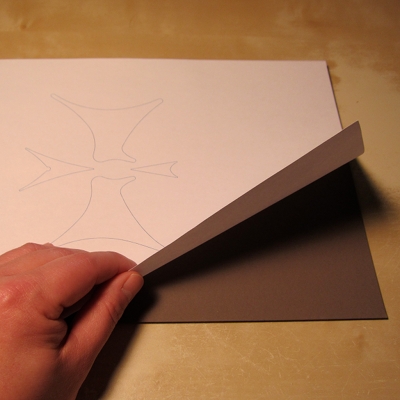 Step 1: Lightly spray the underside of the PDF printout and mount onto the paper. Be careful not to overspray since you'll peel it off later.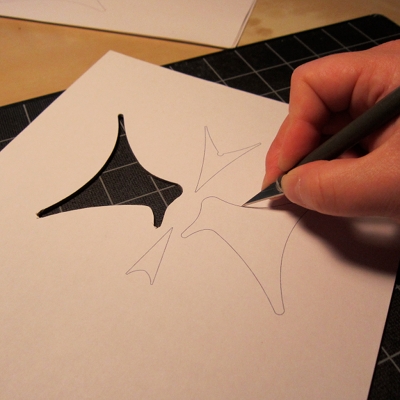 Step 2: Cut the shapes out using a hobby knife. Take several light passes with a sharp blade and take your time. If you have a French Curve, this will help guide your knife.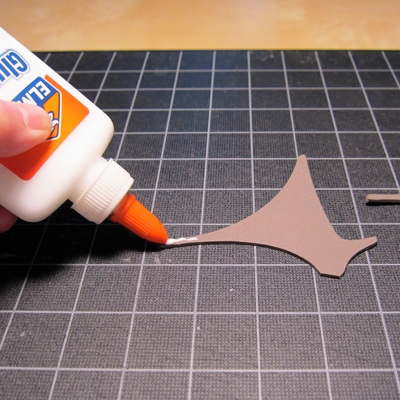 Step 3: Glue the last 1/2" of the tail ends together. Let it dry for a few minutes.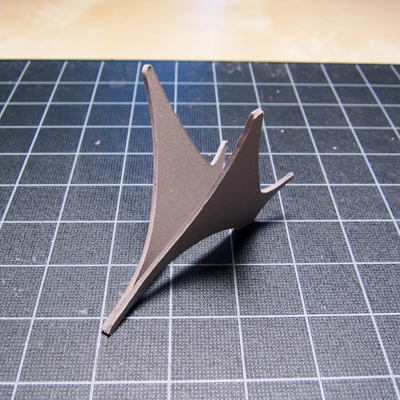 Step 4: Once it's dry, gently spread the wings out. Do this slowly and a little at a time, or you'll end up with creases.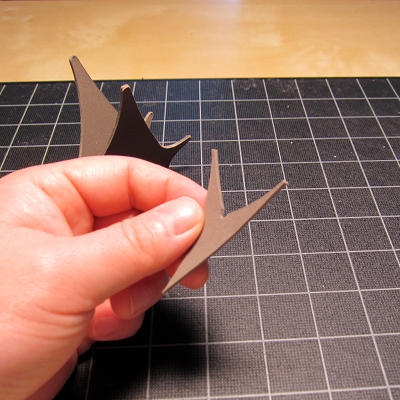 Step 5: Take the top gusset(the one with the round keyhole) and bend it into shape.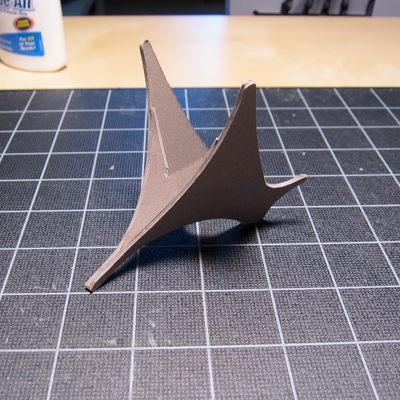 Step 6: Apply a small amount of glue to the sides of the gusset, and gently wedge it into place.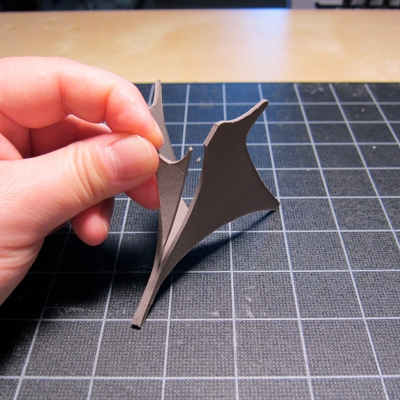 Step 7: Repeat for the bottom gusset.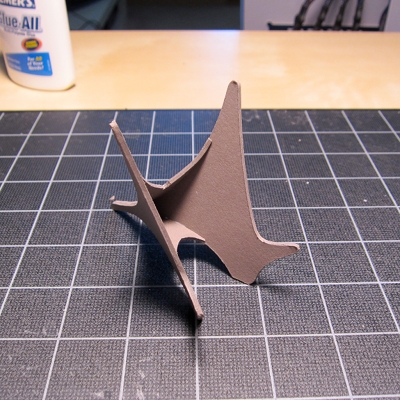 You're done! Let it dry for a bit, and then continue to shape it until it's stable enough to hold your phone.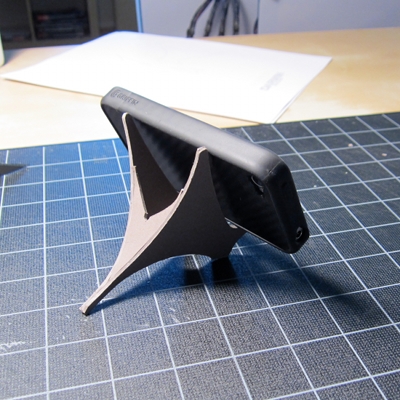 --- ---